(Need some more help? Scroll down to learn more about our event hire solutions and services)
Based on Sydney's north shore, we are ideally located to serve the Sydney metro and wider NSW also offering interstate solutions for larger events and touring shows.
We are a solution based business, you have the event or the idea and we will solution this for you. Whether this be lighting of a street in Sydney, providing light and sound at your next exhibition or providing a ground support stage with sound and lighting for your next festival. We can assist.
Our team are experienced lighting and audio engineers with over 50 years of collective experience. We are licensed riggers and installers, holding all the 'tickets' required to get your job completed. We are fortunate enough to have all these skills in house to offer you and your team an end to end experience.
You will be guided through the entire project by an assigned specialist who will ensure all of your needs are met, making your next event the best it can ever be.
Our ground support system will work on a grass or a concrete surface. It is a self supporting structure constructed of 400mm aluminium truss. The roof is a fully weather proof, heavy duty vinyl black; the back and sides are made of a mesh material protecting from the rain but allowing the wind to flow through on warmer days. The side walls are an option and can be added to display banners (as shown here in this picture). All our designs are engineer certified.
Element ICT can provide lighting and audio solutions to augment the ground support stage. We have a team who are qualified lighting and sound operators to assist you for the entirety of the event, including stage management and production services.
We also offer smaller staging solutions for your smaller event, using a selection of stage panels with skirting to give your presentation that extra lift!
---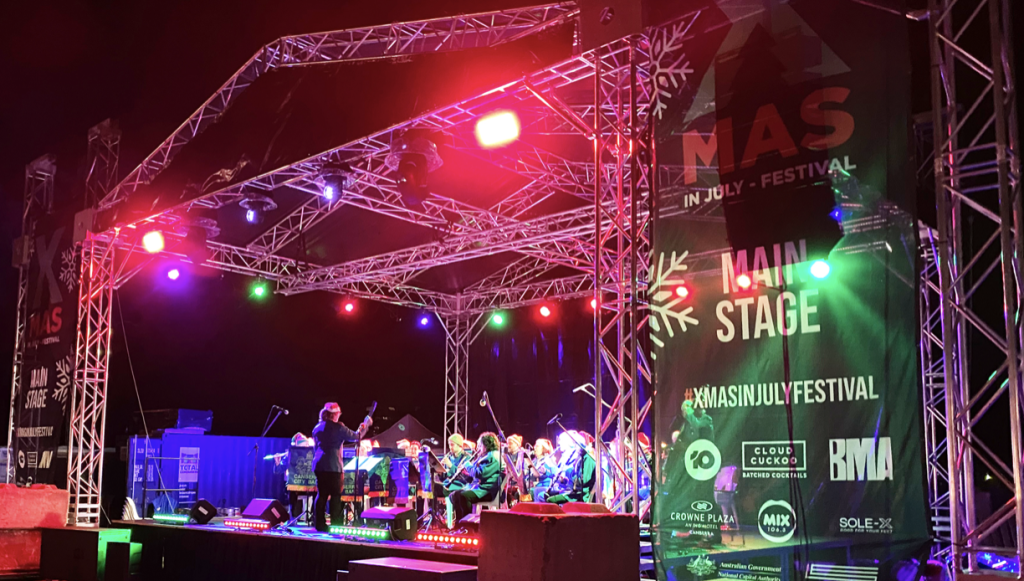 We use a full range of lighting and the solution will depend on your requirements. Our Clay Paky Scenius and Mythos lights are our most utilised for the bigger productions and festivals and are our best in class. Our lighting controllers are universally known, accepted and trusted. We believe that lighting is fundamental to all events whether this be festoons in the street, fairy lights at a wedding or magnificently lighting a stage production, lighting will become its own character if installed correctly. Our experienced lighting team are trained to bring the best possible outcome to your event.
Often we are asked to augment lighting rigs already in place, this can be due to the fact that the venue may only have limited lighting or access to the venues lighting is not available. Element ICT have many solutions for situations like this, we can provide a number of packages to assist.
---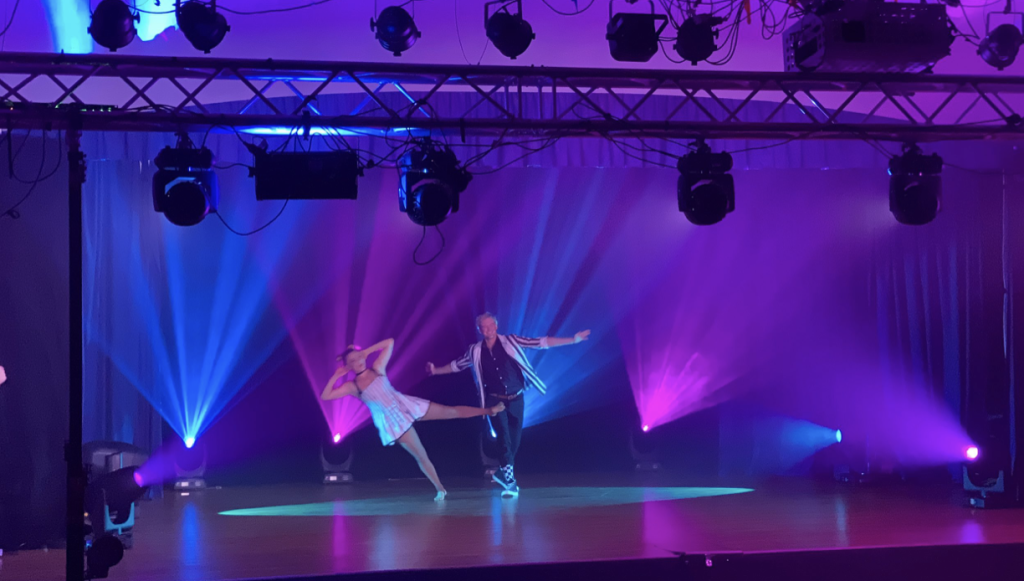 Truss is a love for us at Element ICT. We have built structures to fly amazing artists, hold LED screens for large scale events, form cubes around exhibitor halls to mount lighting and projection and much more. We are experienced in working with all types of structures, and will form your idea using our CAD software in the first instance, to ensure it matches your expectations. It can be used inside or outside, and it is totally weatherproof making it an ideal material to use outside to mount anything you desire.
Sometimes you may need to dry hire our truss, and this is also possible. We have a range of sizes, shapes and types. All you need is the concept, we can assist with your design and make your ideas come to life.
We have decided to use aluminium truss without powder coating, but you can use white or black socks to scrim the truss hiding the actual structure. This is mostly used at weddings when festoons are mounted using truss, and the pieces become sturdy poles with which to attach fairy / festoon lights too.
---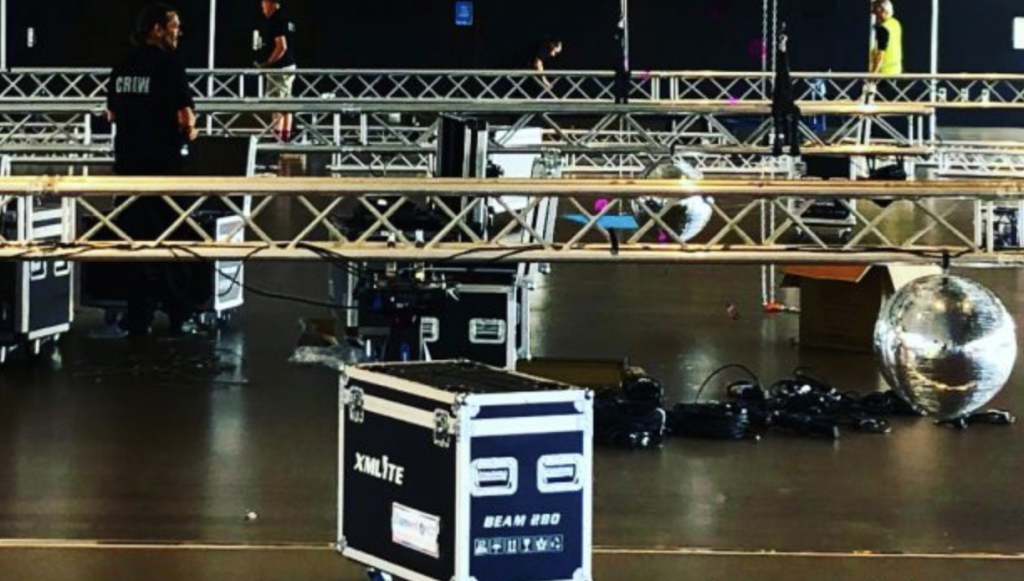 Whether you need a 100cm ball with a rotating motor or a baby ball of just 8cm, we have a full range of mirror balls to add sparkle to your event. Mirror ball structures and clusters can be designed, hung or mounted accordingly and give your event that added wow factor. Mirror balls are delicate and heavy at the same time, our team are experienced riggers allowing us to 'rig' these for you or work with your in house rigging team to provide your solution.
Mirror balls can be installed on pre existing mounting (subject to standards and terms) and they can also be laid on the ground for an effective design which works very well for photography purposes too.
Balls can rotate with motors or be rigged in a static position with light bouncing off them to give a very effective display.
Occasionally you may prefer a simple mirror ball structure, this is typically mounted to a piece of truss and the balls are added in any style. Structures like these can create a waterfall idea with the effect that balls are falling to the floor and continue over the floor to finish.
---
We have a range of speakers, microphones and mixers. We use our line array systems for the larger festivals / concerts which are typically up to 5000 people. The smaller battery powered BOSE S1 speakers are great for smaller events or wedding celebrant without access to power. We have different levels of microphones although SHURE is our preferred brand of mics. Our mics are regularly hired as packs and we can go up to 30 channels, covering the bigger productions if required. We offer training to companies who require our mics and would prefer to dry hire.
Additionally, our sound engineers can travel to any venue or location to operate at your event. This is definitely something we enjoy and look forward to. Live events are the driving factor for many of our team members at Element ICT.
Again, we have full end to end solutions offering staging, AV, audio and even LED screens for your event. So if you need a full package, contact the team today to discuss your ideas.
---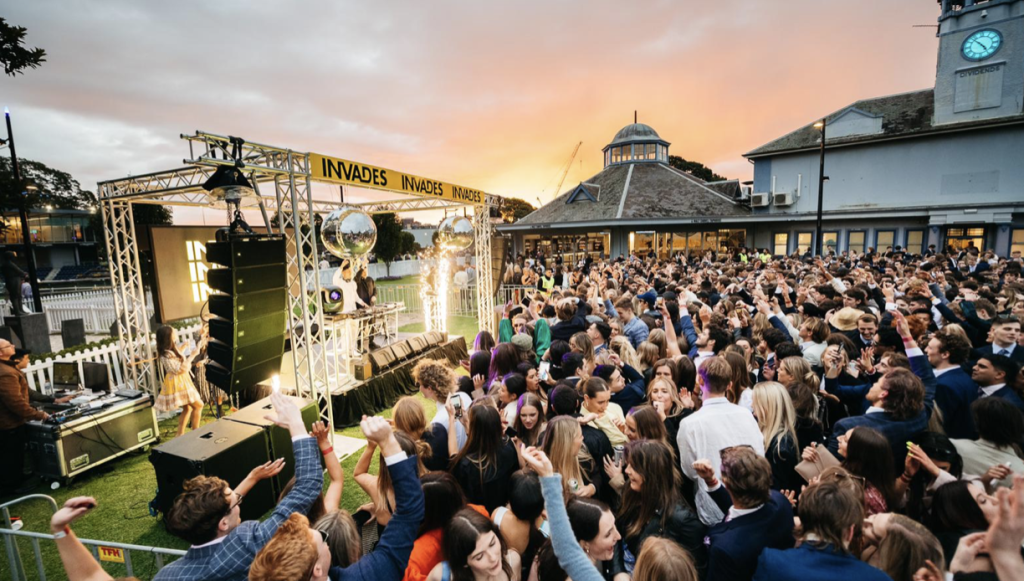 Our range of all things audio visual is quite extensive. We have LED screens, LED and Plasma TV's, projectors to suit all your visual needs along with projection screens and mounts.
The LED screen is used for our larger events and you can play your desired audio by connecting this with HDMI via computer. Our range of TV's can be used with HDMI or used to display the smart TV functions (internet services required).
For many larger scale corporate events, our projector screen will be placed in the middle of the space, with TV screen being positioned around the audience for a greater viewing of the presentation. We have a modular truss which we use to mount projectors high above the audience and then use a range of quality audio visual equipment (switchers and splitters) to load the desired image on the various screens.
Projection mapping where imaging is stitched together to create a wall of visual beauty is also an excellent solution if your event requires a dramatic effect covering a greater expanse of space.
---