info@elementict.com.au | (02) 9477 3757
---
As an experienced full service provider, Element ICT can effectively and competitively support all of your film and TV rigging requirements. We provide everything from rigging equipment, rigging services through to full turnkey services including supply of rigging systems, winches, truss and lighting. Our riggers are fully licensed and insured, and we have extensive experience with a wide range of installations, venues and equipment types.
Whether you need to fulfil an urgent last minute requirement, have been let down by another supplier at short notice, or are simply gathering quotes for a TV or film production which is still weeks or months away, call us today on (02) 9477 3757 for a free, no-obligation discussion on your requirements. Contact us online, or simply request a free on-line quote with the button below:
---
Why choose Element ICT for your film and TV rigging requirements?
Element ICT is a Sydney based company that has quickly developed a rock solid reputation in the rigging field. One of our main target areas is the entertainment industry in general and the film and TV side in particular, but we have also supplied and erected equipment for diverse clients ranging from commercial TV and film studios to independent event and production companies, councils, and even trapeze artists!
Our wider background and knowledge in events and A/V ensures we deliver 'value add' to all of services and ensures we have a deep technical understanding for all range of events and installations.
We also offer custom advice and installation services for long term or permanent truss installations for specialist applications.
Element ICT can provide:
A complete range of 290mm and 400mm truss components from leading brands, including a wide range of Global Truss brand F34, F34P and F44P components
Design assistance for TV and film truss systems requirements
Advice and on-site pre-rigging inspections
Licensed rigger and dogman by the hour / day / week
Complete event rigging co-ordination and supply, including logistics, plant hire, equipment hire and installation
Contact us today to discuss all of your film and TV rigging needs.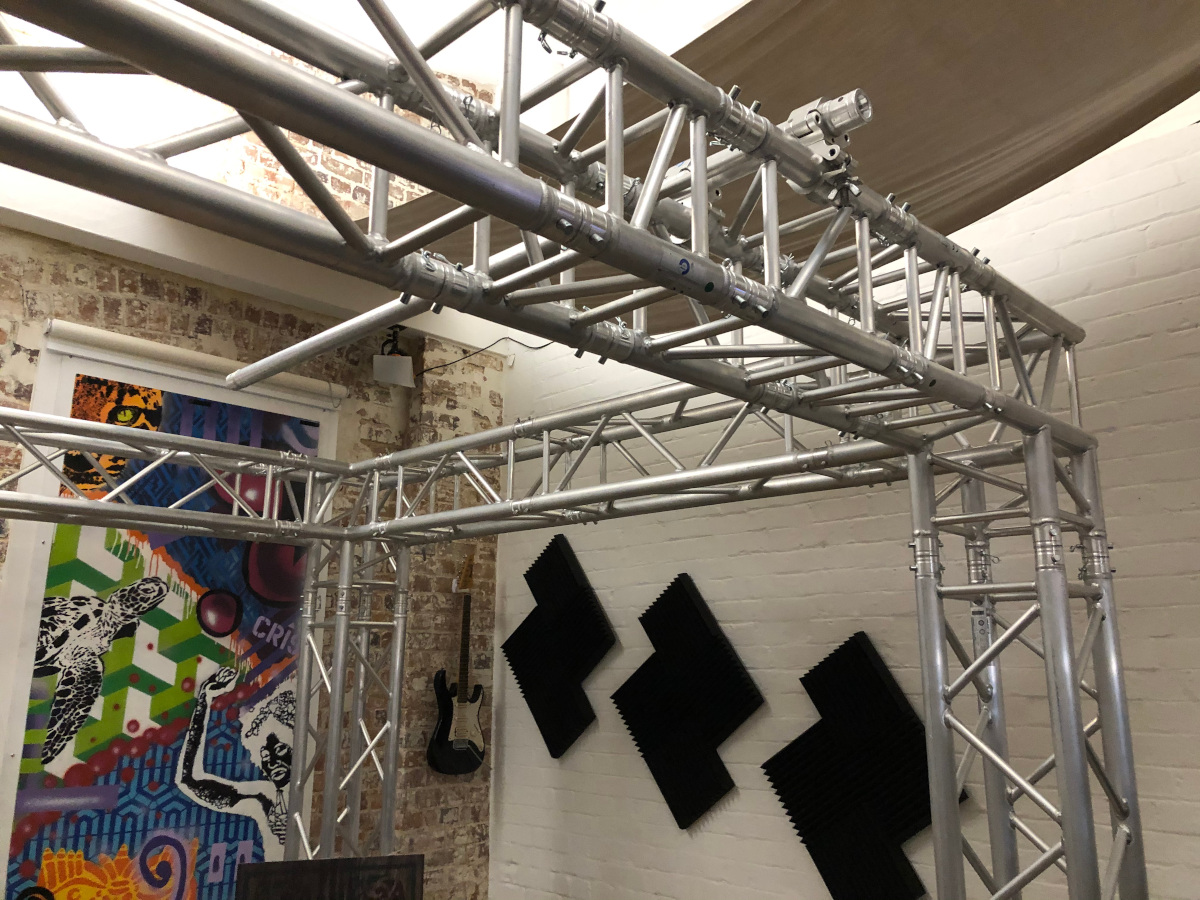 Truss structures and rigging solutions for temporary and permanent studio fit outs
---
We offer customer rigging solutions including provision of large scales free standing structures for the creation or division of sets and shoot locations
---
Extensive local truss inventory including 290mm and 400mm GTF34/P & GTF44P